| | | |
| --- | --- | --- |
| | 2016 St-Saëns initiation tournament | |
This 1st initiation tournament organized by the Vélo-Club de Saint-Saëns has been held on Sunday 3 July 2016.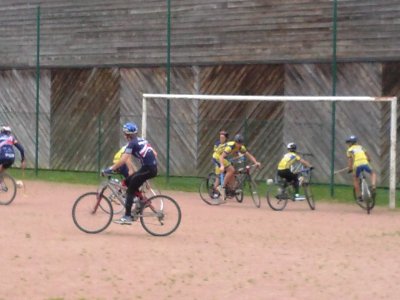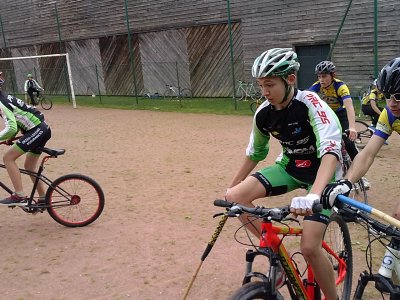 Four clubs came from Normandy and Ile-de-France: the Vélo-Club of Saint-Saëns & the Vélo-Club of Frileuse & Sanvic (Normandy) and the Paris Cycliste Olympique & the Parisis Athletic Club 95 (Ile-de-France).
The referees for all matches were from the V.C. Frileuse-Sanvic, the Paris C.O. and the Parisis A.C. 95.
After an introduction to some body movements on and off the bike with the mallet and the ball, each team met the others in short matches of 2 X 10 minutes each.
Then the trainers made a match mixing all clubs in two teams supported by the young initiated bike polo players.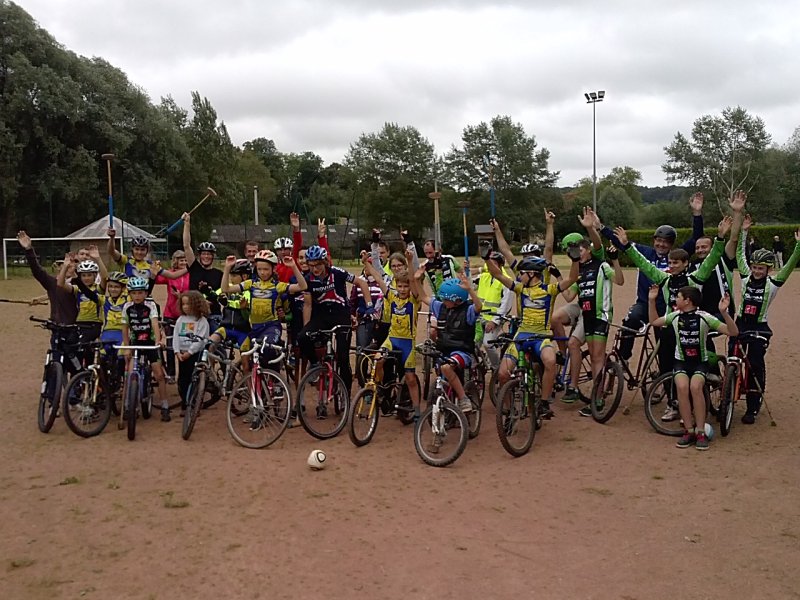 ---
home - history - links - material - medias - news - rules - schedules - teams