1st U19 French inter-regions championship (Paris, France, 30 September 2017)

10th Vigo Tournament - 2nd leg of the 2017 European Cup (Kent, United Kingdom, 1-2 July 2017)

2017 European Cup (provisional rank after two legs)

78th French Championship (France, definitive ranking, 25 June 2017)

2017 Ile-de-France Championship (France, provisional ranking dated 17 June 2017)

9th Ile-de-France TRJJPV (tournament for bike schools) (Le Plessis-Bouchard, France, 3 June 2017)

2nd Wendelstein Tournament - 1st leg of the 2017 European Cup (Wendelstein, Germany, 27-28 May 2017)

U19 Ile-de-France 2017 Championship (Alfortville, France, 11 March 2017)

2017 Indian senior women Federation Cup (Dundlod, India, 21-24 February 2017)

2017 Indian senior women championship (Dundlod, India, 21-24 February 2017)

2017 Indian junior girls championship (Dundlod, India, 21-24 February 2017)

2017 Indian sub-junior girls championship (Dundlod, India, 21-24 February 2017)

1st Paris Tournament (Paris, France, 28 January 2017)

6th Initiation Bike Polo Challenge of Ile-de-France (France, definitive ranking dated 28 January 2017)

2017 Indian senior men Federation Cup (Ujjain, India, 24-26 January 2017)

2017 Indian senior men championship (Jodhpur, India, 13-16 January 2017)

2017 Indian junior boys championship (Jodhpur, India, 13-16 January 2017)

2017 Indian sub-junior boys championship (Jodhpur, India, 13-16 January 2017)

4th Argenteuil Tournament (Argenteuil, France, 7 January 2017)

9th Ile-de-France Cup (Le Plessis-Bouchard, France, 17 December 2016)

11th International Championship (Jaipur, India, 20-22 November 2016)

2nd Asia Championship (Jaipur, India, 17-18 November 2016)

6th Alfortville Bike Polo Tournament (Alfortville, France, 19 November 2016)

8th Ile-de-France TRJJPV (tournament for bike schools) (Le Plessis-Bouchard, France, 12 November 2016)

Bike polo initiation in a cyclo-cross organization in Montgeron (Ile-de-France, France, 11 November 2016)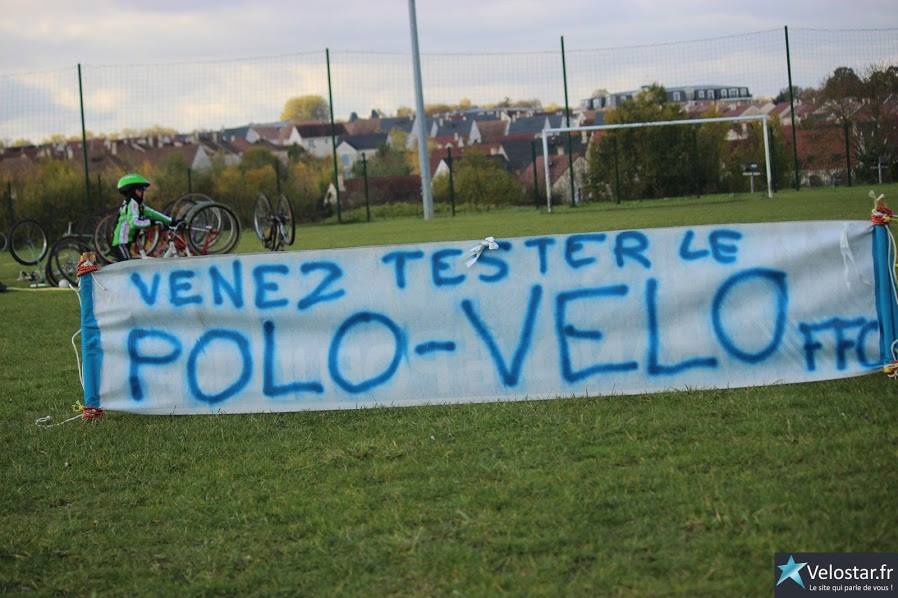 As in 2015, the E.C. Montgeron-Vigneux organized a bike polo initiation thanks to Michel Vanvynckt during its annual cyclo-cross competition on 11 November.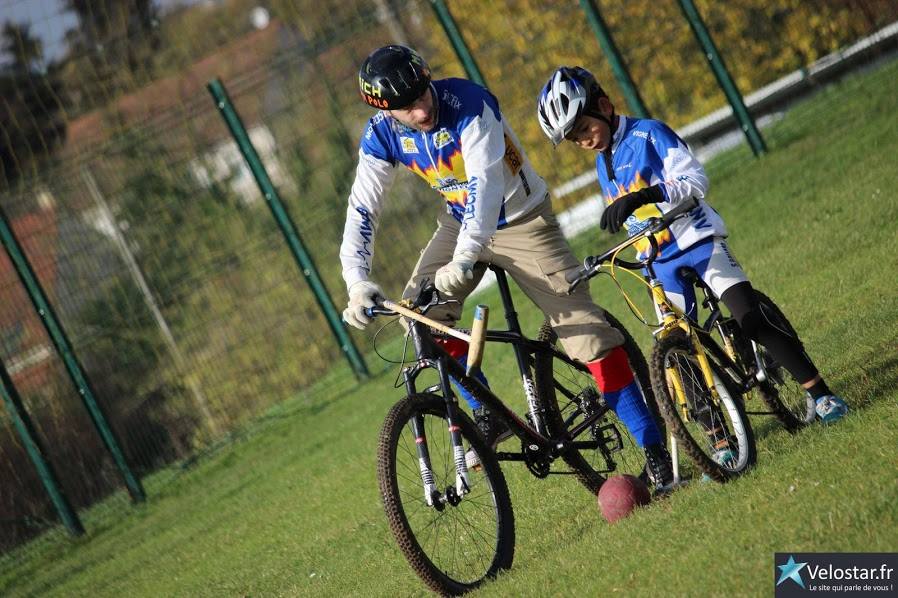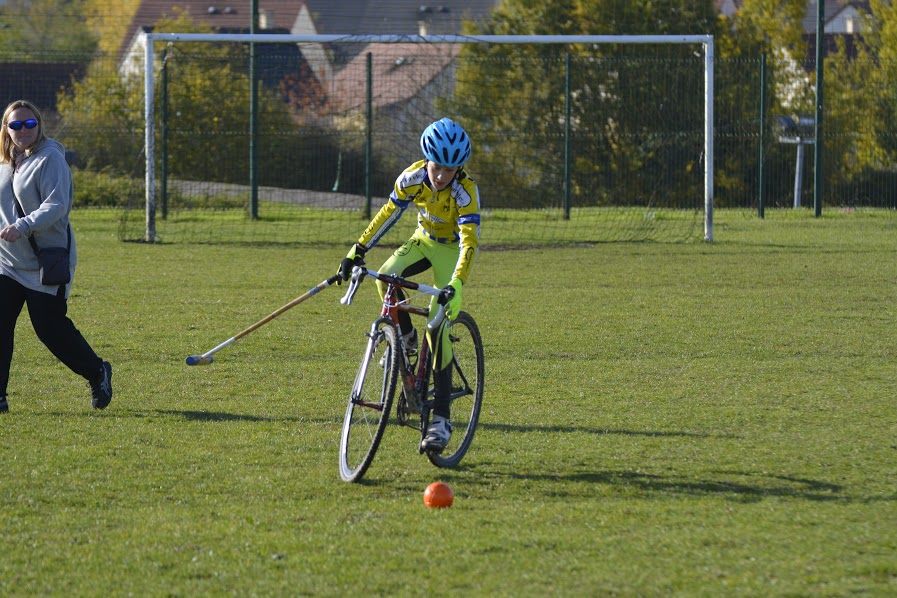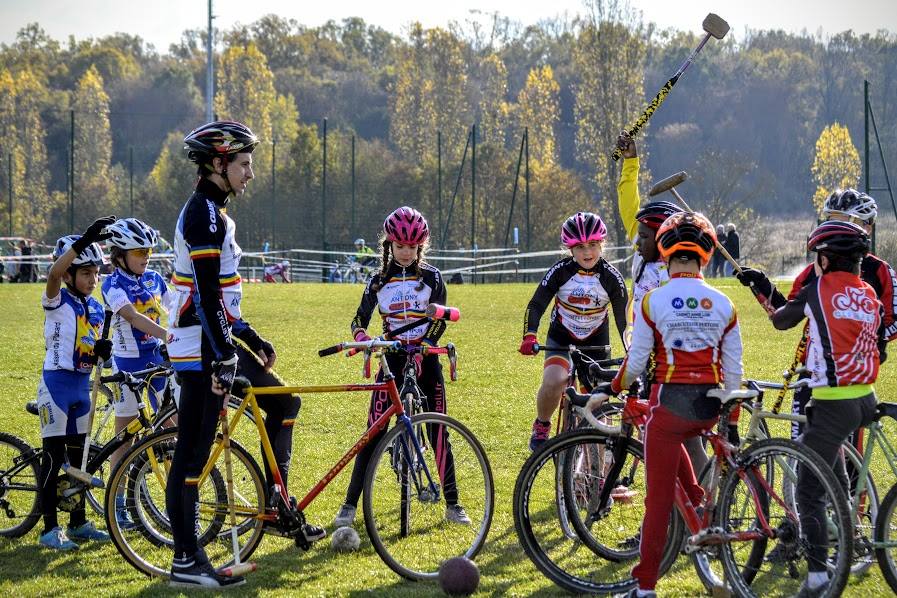 About 30 cyclo-crossmen and -women from all categories and coming from various clubs (Antony, La Ferté Gaucher, Clamart, Argenteuil, Villeneuve-St-Georges, Montgeron, Combs-la-Ville, Paris, etc.) came after their competitions to try bike polo under the sun.
Pictures of this initiation has been issued on www.velostar.fr and on Le Républicain de l'Essonne.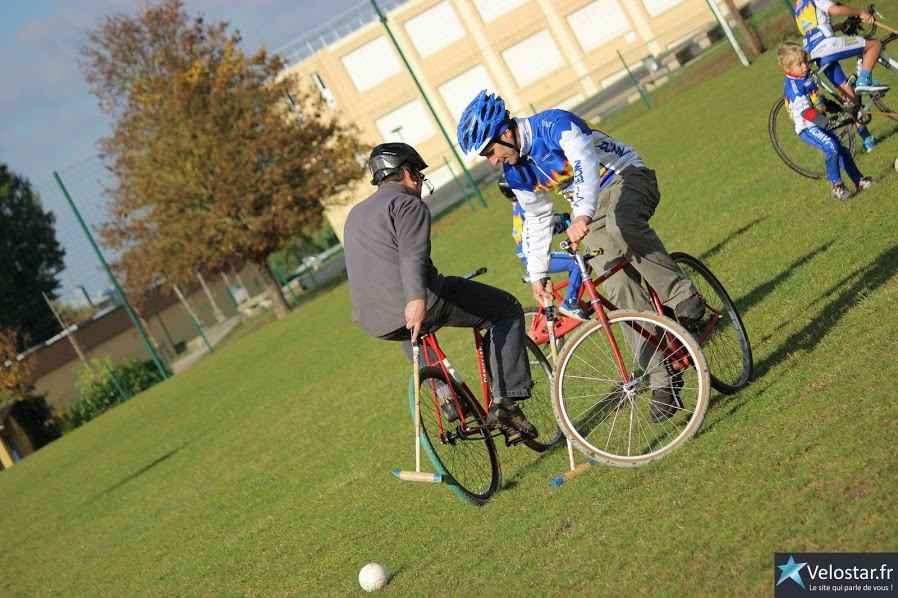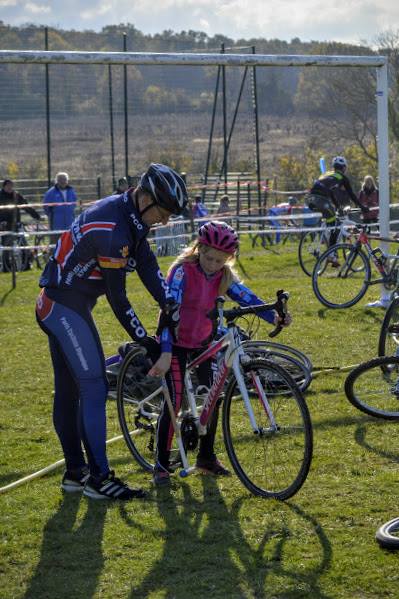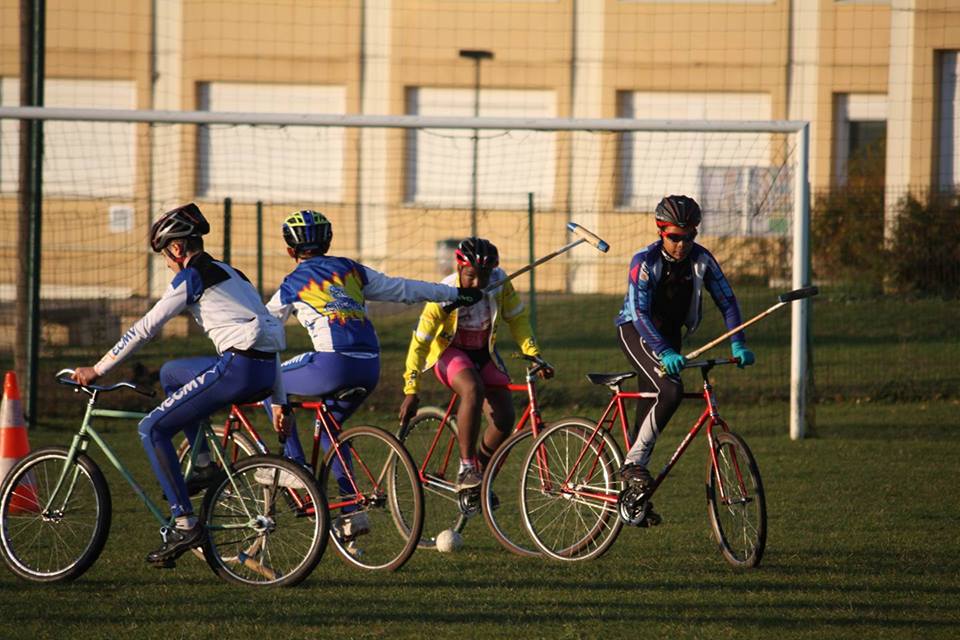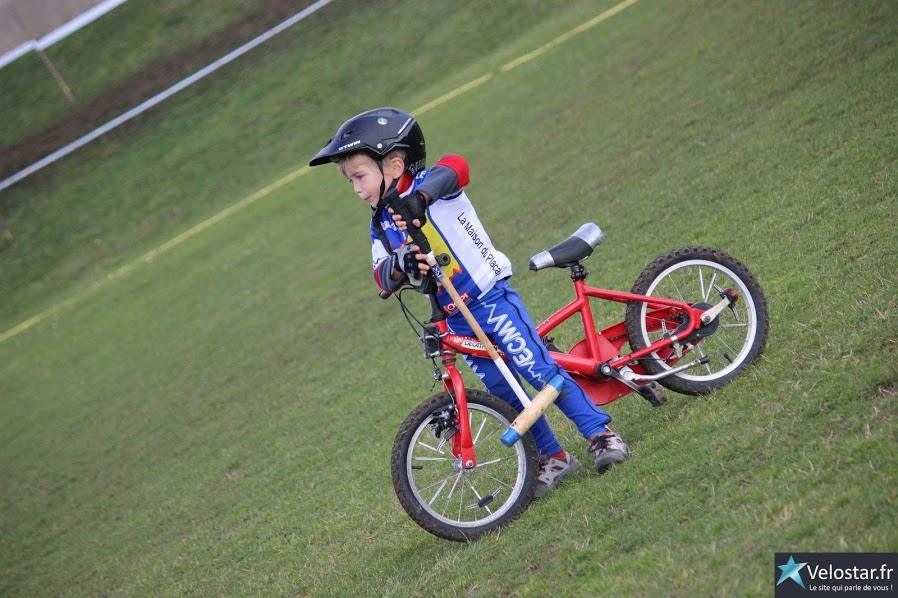 2016 European Cup (definitive rank)

5th St-Pierre de Varengeville Tournament - 3rd leg of the 2016 European Cup (Normandy, France, 17-18 September 2016)

Death of Gareth Collins (3 August 2016, Oakenden Bike Polo)
Garreth "Gaz" Collins is dead on 3 August 2016 in Avoriaz (France). He suffered a heart attack while on vacation with some of his Oakenden B.P. friends.
Gaz found out cycle polo on 27 & 28 September 2003 in Chichester (Sussex, England) while the UK Open Championship. He was one of the founders of the Oakenden Pedalers in 2006, now Oakenden B.P.
He was among the founders of the 5 player international set of rules in Winter 2006-2007, rules which are used since 2007 in the European Cup.
He was a leader in his team as well on the field as for the organizations of his club.
Very open to other sports, he played hardcourt bike polo and mountain bike and was a true supporter of the Wales teams in rugby and football.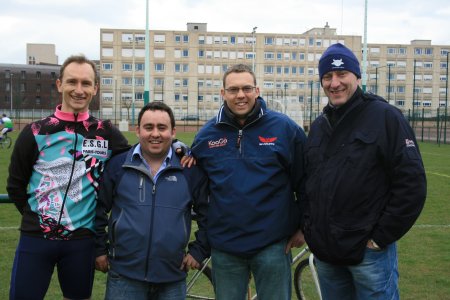 Alain Derly, Evan Connon, Garreth Collins & Garry Beckett on 18 March 2007 in Bobigny after the ultimate meeting on the 5 player bike polo international set of rules.

1st Saint-Saëns initiation Bike Polo Tournament (Saint-Saëns, Normandy, 2 July 2016)