| | | |
| --- | --- | --- |
| | 2016 International Championship | |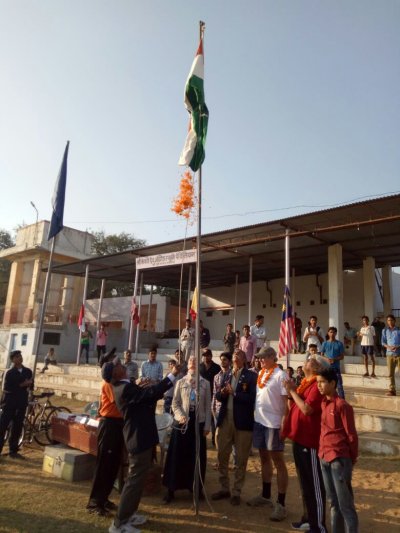 20-22 November 2016 - Jaipur, India
The 11th International Bicycle Polo Championship has been organized 20-22 November 2016 in Jaipur, India, by the Cycle Polo Federation of India (C.P.F.I.).
Seven teams played in Jaipur:
the United Kingdom sent two teams: England & Scotland,

Malaysia sent two teams too: Malaysia & Johor,

Nepal,

Buthan,
The tournament was organised as a round robin followed by semi-finals and finals. In the round robin format, a victory gave 2 points, a tie 1 point and a defeat 0 point.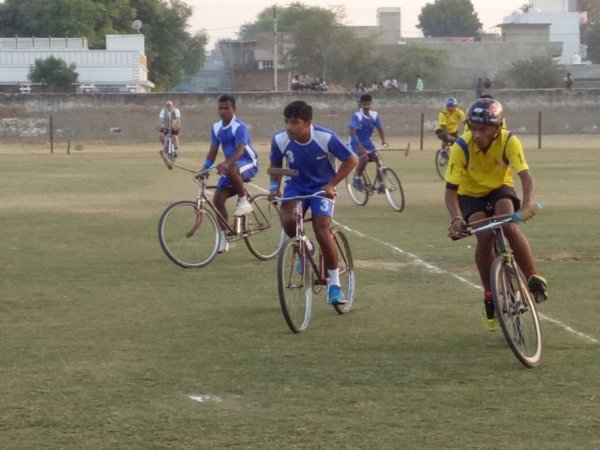 Round robin results
England -

Malaysia

: 4 - 1

India

- Malaysia

: 7 - 4

Nepal -

Johor

: 2 - 4
India

- Nepal: 6 - 3

Malaysia

-

Johor

: 8 - 4

India

- Scotland: 4 - 2

Malaysia

-

Bhutan

: 2 - 1

Malaysia

-

Scotland

: 5 - 0

England -

Bhoutan

: 6 - 0

England -

Scotland

: 2 - 0

Nepal -

Bhutan

: 2 - 1

Nepal -

Scotland

: 1 - 3

Bhutan

-

Scotland

: 1 - 3

Johor

-

Scotland

: 5 - 2

Ranking after the round robin matches

1) India (12 points)
2) England (United Kingdom, 10 points)
3) Malaysia (8 points)
4) Johor (Malaysia, 6 points)
5) Scotland (United Kingdom, 4 points)
6) Nepal (2 points)
7) Bhutan (0 point)